Since 2007, the Bolloré Group has partnered with renowned Italian car manufacturer Pininfarina, a name synonymous with excellence in automotive design, to produce the first concept car, the Bluecar® "B0".
The current version of the Bluecar® is strongly influenced by this design, which has been adapted to meet the requirements of mass production. Currently, the Bluecar company mainly focuses on the second-hand market, and has a wide range of vehicles available to buy.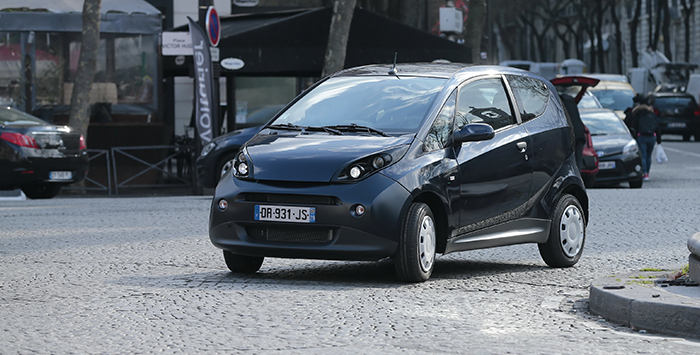 Bluecar, the electric city car
The Bluecar is a four-seater electric city car that has a range of 250 km and is perfectly suited to the urban environment. The driving experience is comfortable and quiet; with no engine noise, the only sound is the hushed sound of the tyres. The Bluecar comes with a CCID charging cable for easy home charging with a 220V socket.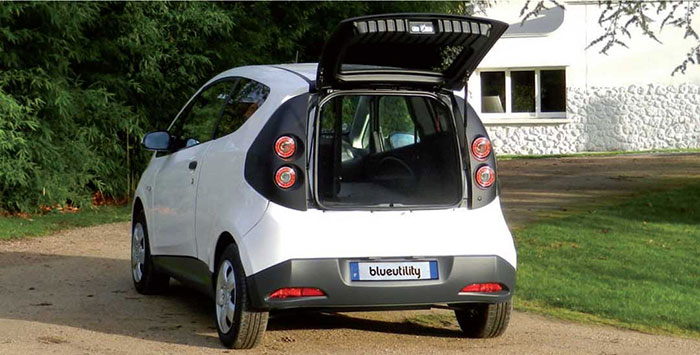 Blueutility, the electric van
The four-seater Blueutility electric van was designed to meet the everyday needs of business people in various trades and sectors, including companies, tradespeople and local authorities.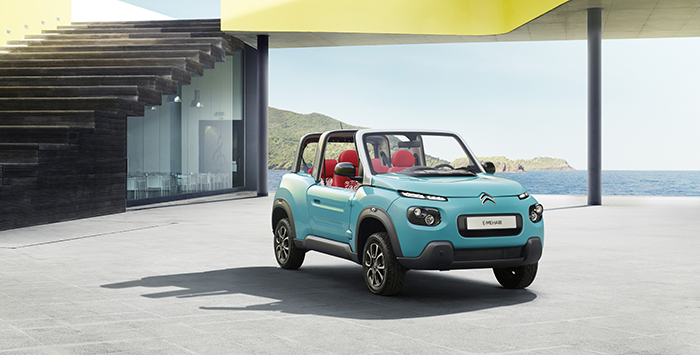 E-MEHARI, the electric convertible
In line with the partnership signed in 2015 between the PSA and Bolloré groups, the production of the Bluesummer (Bolloré Group convertible vehicle) has given way to the E-MEHARI, a Citroën electric car equipped with the LMP® battery. It has been on the market since the second quarter of 2016.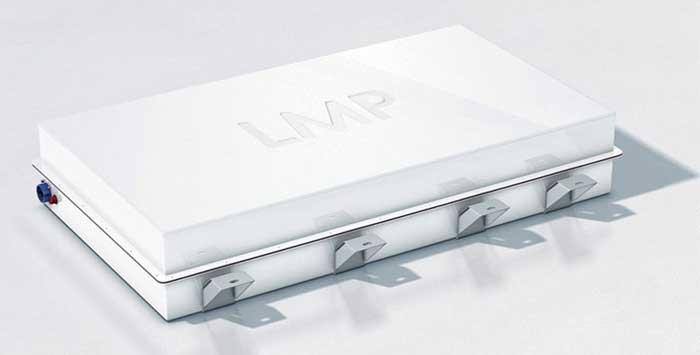 Electric vehicles powered with exceptional technology
The Bluecar® range comprises clean vehicles that are 100% electric. Bluecar® has developed powerful electronics based on the Lithium Metal Polymer (LMP®) battery. With exceptional energy density and complete safety in use, this battery provides Bluecar with a range of 250 km in urban driving, for a completely safe driving experience.
They trust us
The Bluecar range has impressed many major companies, such as Geodis, Clarins, Schindler, Atos and SAMSIC, as well as several local authorities, such as the town councils of Rueil-Malmaison and Drancy. Bluecar has proven to be an attractive option for individual drivers, both in mainland France and in the Antilles.
Find out more about Bluecar