Bluestation is an electric shuttle bus service offering various options for environmentally responsible and economical transport.
Bluestation mainly operates internal shuttles for companies, as well as providing services for events (conferences, evening events, private events, etc.).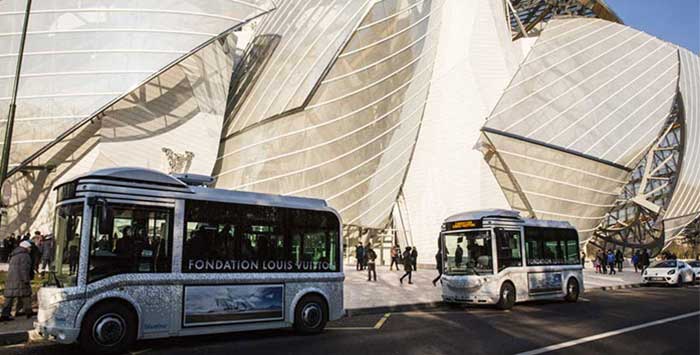 Company shuttle service
Bluestation operates transport services for companies such as Havas and Canal+. In particular, Bluestation transports customers to the Louis Vuitton Foundation, with the daily shuttle service taking visitors from the Place de l'Etoile to the iconic Parisian building of the Louis Vuitton Foundation.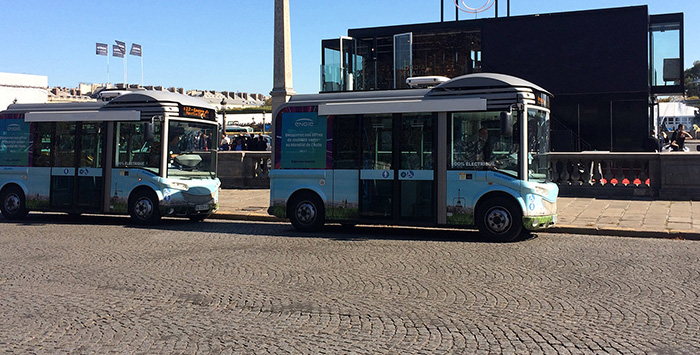 Service for events
Since 2017, Bluestation has also been offering a bespoke hire service, providing shuttle buses with drivers. Bluestation offers a tailored service that meets the specific client's needs, whether it be for an event, an advertising campaign or a guided tour.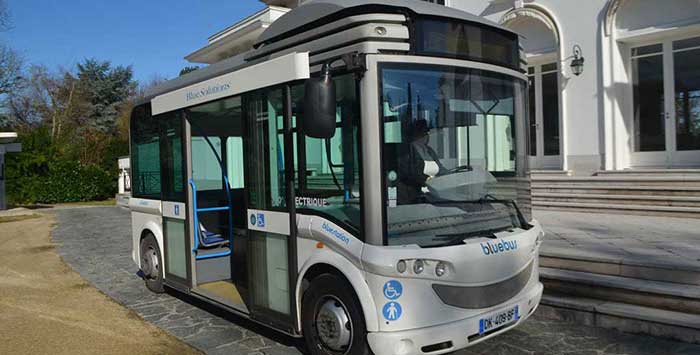 A whole fleet of electric buses
Bluestation has a fleet of Bluebuses, 22-seater electric buses certified with the "Guaranteed Made in France" label, produced by the Bolloré Group. The Bluebus is fitted with three Lithium Metal Polymer (LMP®) batteries, the most powerful ones available on the market for six-metre buses, providing 90 kWh and a range of 140 to 180 km.
Bluestation shuttles:
Covered a total of 283,200 km in 2018
Carried over a million passengers on the Louis Vuitton Foundation line
Provide services for companies including the Louis Vuitton Foundation, Engie and BNP Paribas
Contact us